Can I Get Car Repair Financing?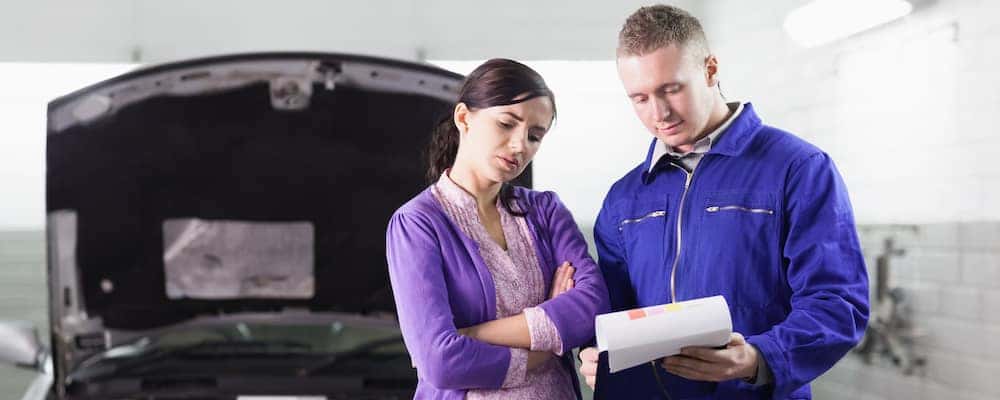 If you are a bit short on cash, you may be putting off important vehicle repairs. Not only can this lead to more costly repairs down the road, but it can also be unsafe to drive your vehicle under certain conditions. Fortunately, there is another option to postponing those repairs. Have you been wondering, "Can I get car repair financing?" The answer is yes! Learn the basics of car repair financing with the experts at Clear Lake Chrysler Dodge Jeep Ram FIAT.
What is Car Repair Financing?
Car repair financing, or auto repair loans, are designed to help you cover the cost of vehicle repairs like oil changes or tire rotations. Some programs help to eliminate the need for an auto repair loan, which include:
New car warranties (like the MOPAR Warranty)
Extended and used car warranties
Collision insurance
However, if you are not covered by one of the programs above, expenses like damage from an accident or replacing malfunctioning parts can hit your finances hard.
Car repair financing can help to alleviate some of that financial stress. Car repair loans are usually personal loans. Whether they are secured or unsecured can vary by lender. If the loan is secured, the vehicle's title will likely be used as collateral. A credit check is usually required to obtain a car repair loan.
Should I Opt for Car Repair Financing?
Before deciding on car repair financing, there are a few things that Houston area drivers should consider before making a final decision. Purchasing a new car or gently used vehicle may be a better option.
How much is your car worth right now?
What would it cost to buy a new or used car?
What are the overall costs associated with the required repairs?
If the costs of the repairs are similar to what it would cost to purchase a new or used car, it may be more advantageous to replace your current vehicle.
Car Repair Financing for Bad Credit
If your credit score is not quite where you want it to be, you may be wondering if car repair financing is an option for you. While it is possible, it can be hard to get car repair financing with bad credit. If you are able to get auto repair financing, expect to pay a high interest rate on the funds that you borrow from the lender.
Our Finance Experts are Here for You
If you have any questions regarding car financing in the Pearland area, the team at Clear Lake Chrysler Dodge Jeep Ram FIAT would be glad to assist you. Stop by today, or contact us at your convenience.